Come join us:
Sunday worship service
10:00am
221 Carlson Drive Newmarket, ON
We praise God for the opportunity to worship together again in-person. Join us for our 10:00am service. The service will be hosted at the church but we will continue to livestream the service on our YouTube Channel every Sunday morning.

Registration is no longer required. If you have questions about our Covid protocols please click the COVID INFO button. If you would like to watch our service online click the LIVESTREAM button.
WHAT TO EXPECT AT OUR WORSHIP SERVICES:
Our service begins at 10:00am sharp. A typical service at Grace will last about 70 minutes.

Once you have parked and found your way to the main sliding doors you will be welcomed by our friendly greeters. You will see our welcome desk in the foyer. There you can learn more about what is happening at Grace or be directed to where you need to go. Our ushers can then help you find a seat for the service.

Contemporary worship led by a band ~ Feel free to sit or stand
Announcements about upcoming events and ministries
A time of prayer and praise
A sermon that is unapologetically based on the truth of God's word

At Grace we are more concerned about the attitude of our hearts than about our outward experience. You will find people who are dressed casual – wearing jeans or shorts, to people who are wearing more formal clothes like a suit and tie. Dress however you feel comfortable.
At Grace we desire to be a REAL Family of Families for God. We have a vision and dream of grandparents, parents and children all sitting around one table with a common love for God. If you would like to know more about what that means, click the link below.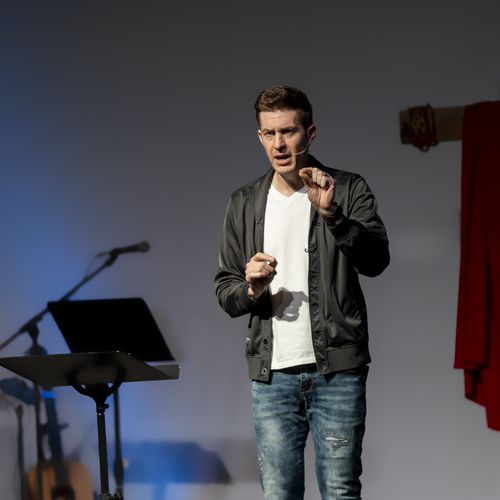 Sunday Morning Services
10:00am